nuPSYS provides 3d visualization for network visualization and physical security

Why Visualization: Networks & infrastructure complexity is dramatically growing, resulting in "Big Data" challenge of identifying critical information effectively & efficiently. Visualization simplifies big data analytics, & accelerates time-to-action. Market for big data visualization is over a billion dollar, including that of networks and data centers.
nuPSYS' Solution: Based on innovative & patented technologies, nuPSYS' Visualization converged software platform comprises of three elements:
nuVIZ: 3D-Visualization (physically & virtually) for data center infrastructure management (DCIM), uniquely capable of visualizing virtual machines, virtual network topology, physical rack-space, physical device details (including its modules, line-cards, etc.), power utilization & heat-map, data center walk through. nuVIZ use cases include data center planning & inventory drastically reducing time. In its next release nuVIZ is expected to provide dynamic DCIM visualization, including adds, moves & changes.
nuGEN: Visual network management system (NMS) for logical & virtual networks, including visual alarming drastically Simplifying managing & optimizing networks via Visualization of the entire network and its dynamics in real-time. nuGEN has cloud-based and on-premise versions, with real-time analytics, scalable to a Million+ devices. nuGEN use cases include network trouble-shooting, monitoring & health assessment. Patented image-rendering & GPU-based technology directly addresses the dynamic, rapidly-changing & complex aspects of today's networks. nuGEN is used by multi-service carriers, cable operators, banks & other enterprises
Team: nuPSYS' Team is a seasoned group of industry veterans from Cisco, Apple, Varian, Harris... with profound & broad Industry Experience including building Tier-1 Enterprise and Service Provider Networks, Data Centers, wired & wireless Telecommunications & IoT infrastructures worldwide. nuPSYS is a Cisco partner.
Leadership
The executive team at nuPSYS is built upon talented individuals at the forefront of technology with proven leadership and success. Together, their expertise in unique areas contribute to the strength and success of our company and solution.
Reza Ahy - CEO & President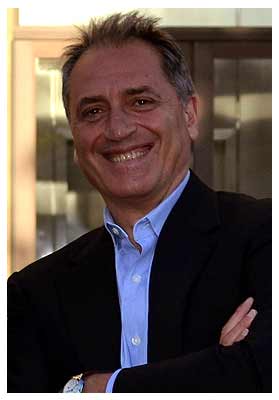 Reza is CEO & President of nuPSYS, a leader in real-time 3D-Visualization for networks and physical security. nuPSYS provides a unique & innovative patented 3D-Visualizaiton solution for networks & security. nuPSYS 3D-visualizaiton solution empowers legacy, virtual & software-defined networks. nuPSYS flagship security solution empowers PSIM & VMS platforms, via dynamic monitoring of physical environment by real-time visualization. nuPSYS unique 3D-visualization solutions for networks & security are deployed by its customers in US & EMEA.
Reza is a seasoned Executive / CEO, & an Industry Veteran in wireless networks, systems & applications. His achievements include major wireless wins with Tier-1 customers worldwide including Carriers, Enterprise & Defense. Previously Reza was CEO of Wi2Wi & instigated a business model for Wi2Wi to become a leader in the WiFi-Based IoT industry, focused on industrial-class applications: Connected Vehicles, Infrastructure, Medical, Industrial, & Government markets worldwide. Reza lead Wi2Wi growth from almost no Revenue to profitability & revenue-per-Employee to around $350,000, took it public in 2013 on Toronto stock exchange, w major tier-1 customer design wins (including GE, Phillips, Honeywell, Motorola & Raytheon).
Reza was Founder, CEO, & Chairman of Aperto Networks, a Leader in WiMAX. He focused Aperto on Business-Class Broadband Wireless Solutions including Base Stations & CPE's. Reza successfully lead Aperto from a Concept to $20-30 MM revenue range w Tier-1 Customers worldwide, including Telefonica & Sprint. Aperto products are deployed in 70 countries.
Reza was VP of Engineering/CTO of RadioLAN (a Sequoia Capital Co.) a Leader in 5GHz WiFi, & key at a Startup sold to Harris, had key roles at Harris & Varian in Wireless Businesses in Semiconductors, Systems & Software.
Reza has been an Adviser to leading companies including Hewlett-Packard, Nokia-Siemens Networks, Board & Advisory to private companies & start-ups in networking, wireless, video & unified communications.
He has a Ph.D.EE from Stanford University (Rockwell & Stanford-CIS Fellow) MSEE & BSEE from UCSD. He is Recipient of 1992 IEEE Microwave Prize for world's first 100-GHz IC (shown at Smithsonian). He was on IEEE-802.11a Stds-Committee & a key contributor to IEEE-802.16 Std, & WiMAX-Forum. Reza has 20+ patents & 45 publications in IEEE & IEE Journals.
Dmitry Bokotey - CTO & Founder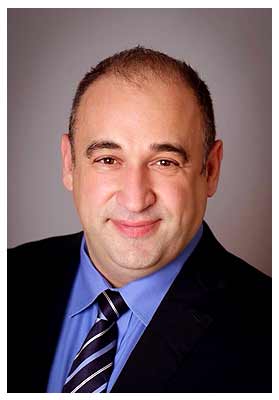 Dmitry founded nuPSYS as the CTO. He brings a multi-technology skill set and real-world experience having worked with a variety of Fortune 100 and Fortune 500 companies and public sector. Dmitry is a world-recognized technology leader with a proven track record as demonstrated by his 5 CCIE certifications. A feat few in the industry have accomplished. Dmitry is also an accomplished author, publishing several books in the technology area.
Dmitry brings all of his expertise to nuPSYS not only as a highly-trained specialist but also as a leader who is in charge of staff's technological development and application design. Dmitry is deeply involved with setting direction for nuPSYS and is largely responsible for creating the intuitive, compelling user experience.
Prior to joining nuPSYS, Dmitry worked at Cisco for 12 years where he developed his skill set and expertise in networking protocols and isolating and solving highly complex issues. As a Senior Network Architect he became a leader in team building and the thought leadership process. He and his teams contributed to more than a billion dollars of worldwide revenue for Cisco and supported close to 200 networks for large enterprise and service provider customers. For many years, Dmitry has presented at Cisco Live speaking about Cisco's new technological advancements. He is highly respected amongst his industry peers. Prior to joining Cisco, Dmitry worked at KPMG Consulting as Senior Network Architect. As part of one of the world's largest technology consulting firms, Dmitry supported the most complex designs and served as a technical advisor for all service provider and enterprise projects involving Cisco products. At the time, Dmitry Bokotey was one of the youngest CCIE's worldwide.
Please contact us for further information. Become a real time network visualization and infrastructure development solutions Partner. ACT NOW!!!